<![if !vml]>
<![endif]>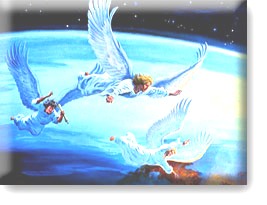 <![if !vml]>
<![endif]>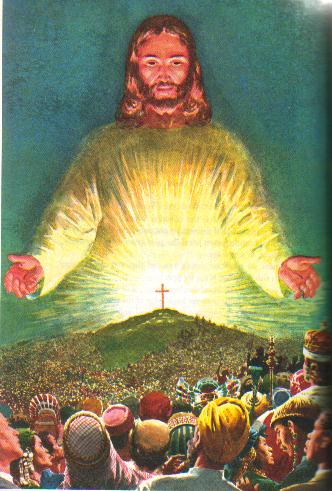 Practical and Helpful Materials for Church Nurturing and Evangelistic Outreach:
You can go to the following and use them as (ready-made) sermons or as guides to prepare your own Messages and, for training members for witnessing (always remember to allow the Spirit of God to lead as to the messages you present):
This page is dedicated mainly to the Layperson. If you are a Layperson you've just got to visit www.lmn.org. You will be Blessed! Chances are, if you are a Pastor or other worker - you will be Blessed too! (smile)
Children's Crusade Sermons:
Idea: You can download these files, make them into a book of sermons (desktop publication) and, to give to children to use for their presentation. You can download the cover page file above to use on the book.
Of course, there are other places on this site that offers assistance - but you may find the above most helpful. For anything you need in terms of in-depth study / research on the Sabbath, go directly to SabbathTruth.com from our Home Page. God Bless!
The following are samples of crusade programs, etc.:
(Download and edit to fit your own situation)
Suggested Nightly Program:
(Please Download & Change to fit your Situation / Evangelistic Program)
Nightly Topics - Revelation Reveals the Love of Jesus
Suggested Nightly Program Outline
Nightly Topics, Divine Service & Bible Class Suggestion
Songs for Crusade:
Power Point Presentation - Songs & Choruses for Crusade
Crusade Songs - by Slide Number (to go with PPT presentation)
Banner Pictures:
(Can be used on posters / flyers / display on screen before start of program)
Power Point Presentation - Theme Pictures for Revelation Seminar
Crusade Theme Song:
Power Point Presentation - Crusade Theme Song
Seminar Flyer:
Afternoon Program During Evangelistic Series
(Do your own research to enhance the quality of your presentation / to reach out to your particular audience / to add desired details)
ďBringing up Children in These Times.Ē
Note: "Bringing up Children in These Times" - Can be done as one program OR, as a series ... by presenting one area / segment each evening ... in detail.
God made Women Different From Men
Decision Cards
Decision Card Template (4 for each page)
Satellite Evangelism Materials
(From Amazing Facts)
Timelines
To Assist in Building Your Own Power Point Presentations:
***Go to the Pictures pages to insert pictures***
NOTE:
[Please go to www.adventist.org, www.iiw.org, www.amazingfacts.org, www.voiceofprophecy.org, www.thequiethour.org, www.3ABN.org, www.Bibleinfo.com for much, much more ideas and resources - some free [eg. Bible Study Guides, Free Library / Articles on many more Bible Subjects, free e-book, etc.], lots of video / audio cassettes / CD's / DVD's, and others at very reasonable cost ]
If you have questions please email battlecryministry2004@yahoo.com
Also, please let us know how you have been blessed by this website. GOD BLESS!